Facilitating networks of women working to give girls access to safe and empowering jazz education, and providing opportunities for women to play and be visible in the jazz community. Our initiative sbrought 3 jazz women player/instructors from South Africa and Botswana to speak and play in New Orleans and New York City. These women designed and run a girls jazz camp, Jazz Camp for Female Instrumentalists Mamelodi and a music school back home.Other projects include connecting existing jazz programs for girls, and creating partnerships with educational and performance programs looking to include more women and girls.
Helping to keep music instruction affordable and creating future music leaders: working with underserved populations, the RMM program trains serious teenage musicians to teach younger kids in their community, providing paid jobs with training for the teens and free lessons for their young students.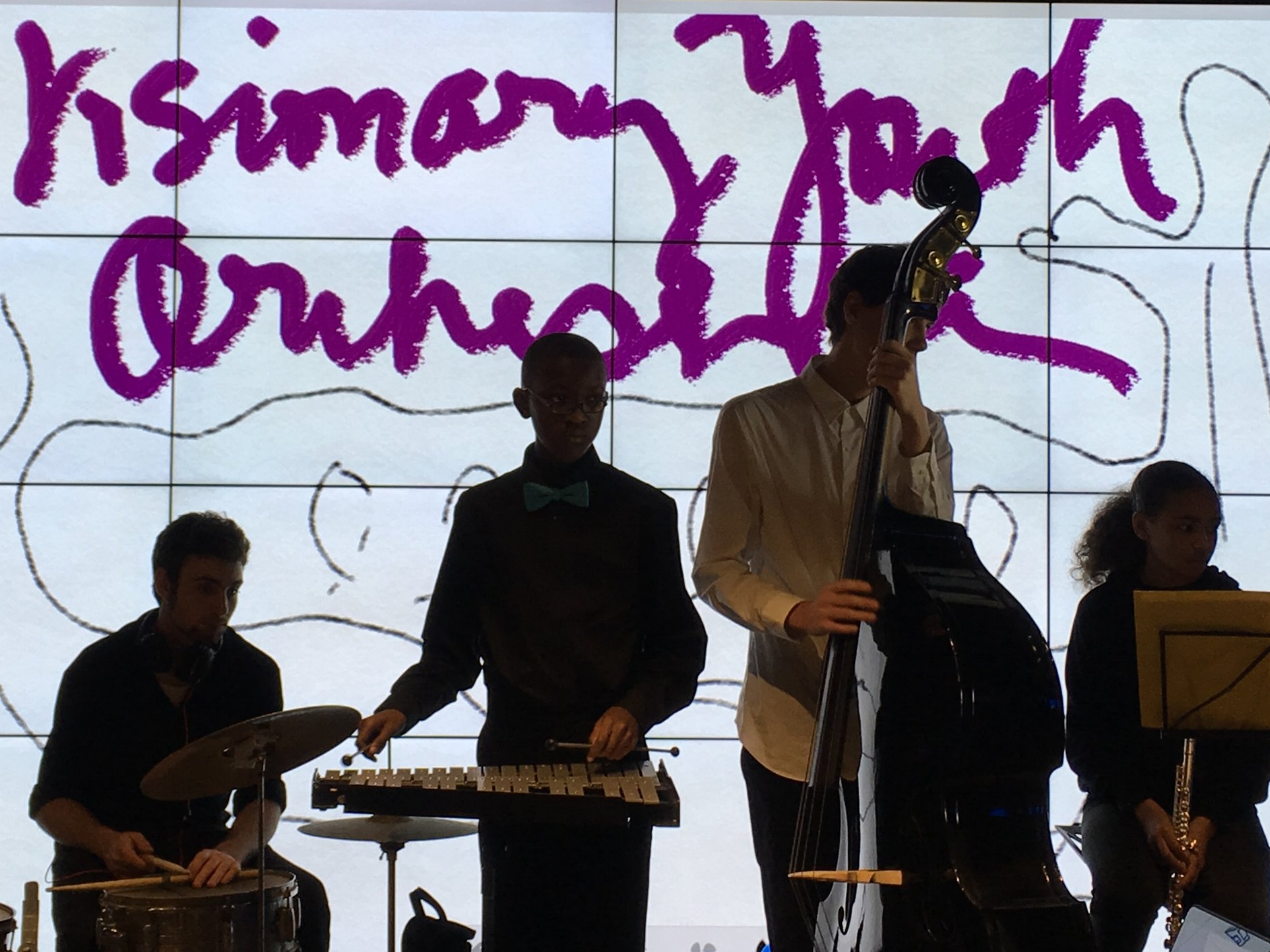 Visionary Youth Orchestra
In partnership with Arts for Art, the Visionary Youth Orchestra program gives under-served musicians from diverse backgrounds, ages 11 to 18, opportunities to strengthen their understanding and skill as Free Jazz improvisers, ensemble members, composers, and performers. Under the direction of Jeff Lederer and Jessica Jones, VYO provides an environment for young musicians to learn, interpret, discuss and perform the works of Anthony Braxton, Charles Mingus, Ornette Coleman, Charlie Haden, and other Free Jazz luminaries. We teach young musicians to conceptualize music aurally and through traditional and graphic notation as they collectively explore the vast possibilities of rhythm, form and sound.